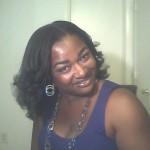 I personally wrote this for you because I was in your shoes 6 years ago when I was seeking to further my career in the Cosmetology Industry. I started my career 20 years ago in New York City, "the city that never sleeps." I was inspired by God to seek first His Kingdom and His Righteousness and all that I desired would be added. I became more than I ever could have imagined! Today, I am a licensed Master Educator of Cosmetology and a State Board Exam Consultant.
I am Certified in four hair extension techniques:
La-braziliana Keratin treatment
Bio Ionic retexturizing
Fundamental and Advanced Blonding
highlighting/block coloring
In 2009, I earned my Bachelor's Degree in Communications & Entrepreneurship and Founded Cosmetology Refresher Courses, LLC. "I'm not trying to toot my own horn 🙂
I give all the glory to Yeshua The Messiah, Jesus Christ!"
Be Blessed!
Never thought it could be me so here I am ready to give back to you! 🙂
Sincerely yours,
LaVette J. Allen, B.A.
aka The Hair Dr.
Licensed Master Educator of Cosmetology
Executive Director of Cosmetology Refresher Courses, LLC
Email: lavette@cosmetologyrefreshercourses.com